Find Institutes
National Taipei University of Technology, Chinese Language Training Center
:::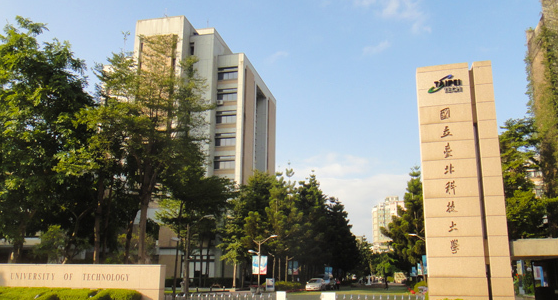 Features
Student Restaurant

Related Certificate

Near MRT Station
Location:

North, Taipei City

Established Date:

1912
National Taipei University of Technology, Chinese Language Training Center
Teachers:

Full-time teacher 2 people, Part-time teacher 2 people

Contact Person:

Scully Chiu/ Elsa Kuo

Email:

cltc@mail.ntut.edu.tw

Telephone:

886-2-2771-2171 ext.1746/1710

FAX:

886-2-2721-9524
Admission Conditions:
Applicants who is over 18 years old, or have already completed at least high school education.
Application:
Please provide documents below, and turn in it to our office or via email a month before the starting date of course. It's important to leave some time for us to check the documents and for students to apply for visa.
Application Form
Please fill out the application form(http://cltc.ntut.edu.tw/files/87-1143-1267.php)
and attach 2 2-inch colorful photos
Photocopy of Diploma
(1) High school graduates: a graduation certificate of high school or admission letters of universities.
(2) Undergraduates or above: a transcript of university courses, a diploma of bachelor's degree (or above), or a student ID.
Original Copy of Financial Statement
(1) Applicants must prove they are able to support their studies and stay in Taiwan. They need to show that they have adequate funds of at least 3,000 USD or the equivalent amount in other currency. This proof may be a dated bank statement or a letter from a bank on its letterhead issued within the past 3 months.
(2) If using a family member's bank statement, the statement must show the same family name of the applicant and the spelling must be the same as that of the applicant. That family member must submit a letter guaranteeing willingness to support the applicant's stay in Taiwan.
Photocopy of Passport
A photocopy of the information page of the applicant's passport.
School Introduction:
Taipei Tech is a university located in central Taipei and provided with convenient transportation, for example, the metro station and bus stops are nearby, so it's easy for students to come and visit attractions in Taipei. With this excellent environment and stronger teaching resources, Taipei Tech would be the best choice for students.
Chinese Language Training Center aims to nurture and offer a complete and professional Chinese language course to foreign students, and be able to apply Chinese in daily conversation. In addition, to be open-minded and be globalized in order to inherence Chinese culture and promote international cooperation and culture exchange.
This center is established for not only helping people from different cultural and linguistic background learn Chinese language, but also making them fall in love with Chinese and the beauty of Taiwan.