Find Courses
:::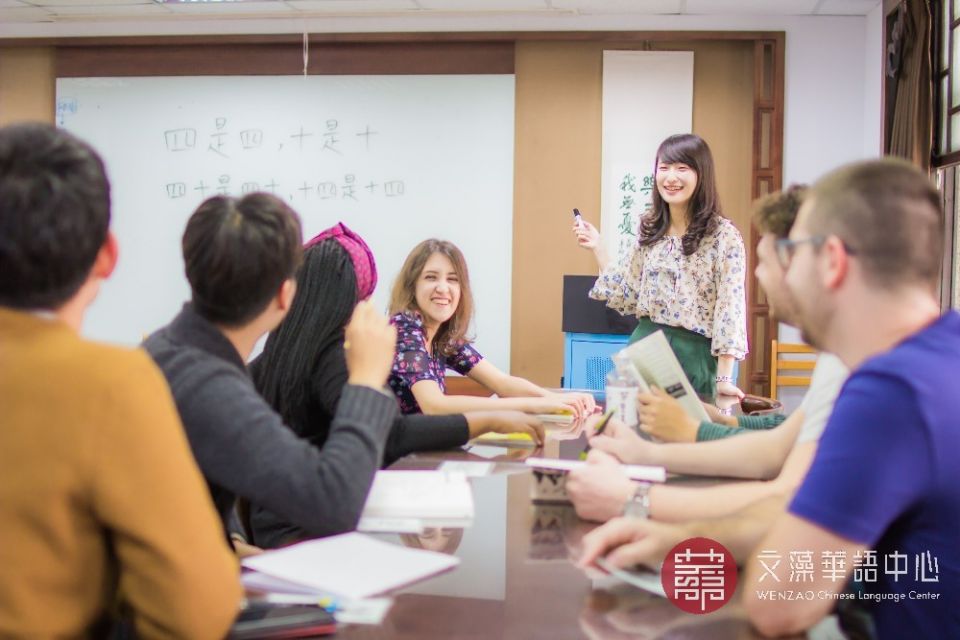 Chinese Language Center, Wenzao Ursuline University of Languages

Features
Student Restaurant

Scholarship

Extracurricular teaching

Related Certificate

Near High-Speed Rail Station

Near Train Station

Near MRT Station
:::
SMALL CLASSES/
A limit of 10 students per class permits greater teacher/student interaction.
YEARS OF EXPERIENCE/
Each year we welcome a huge number of diverse students to CLC to learn about Chinese language and culture.
POLYGLOT CAMPUS/
International students have a wide variety of opportunities to interact with local students.
HIGHLY MOTIVATING TEACHING METHODS/
We offer personalized teaching, supplemented with multimedia technology and distance learning.
SCHEDULE/
Terms: Spring, Summer, Autumn, Winter
Duration: 11 weeks (15hrs/week)
Course length: 15 hours per week
Course Time: Monday to Friday 09:10 - 12:00
Terms
(15hrs/week)
Course Dates
(yyyy/mm/dd)
Discount Deadline
(yyyy/mm/dd)
2012 Winter Term
2020.11.30 - 2021.02.19
2020.10.30
2103 Spring Term
2021.03.08 - 2021.05.21
2021.02.08
2106 Summer Term
2021.06.07 - 2021.08.20
2021.05.07
2109 Autumn Term
2021.09.06 - 2021.11.19
2021.08.06
2112 Winter Term
2021.12.06 - 2022.02.25
2021.11.05
LEARNING OBJECTIVES/
Basic: Practical oral expression ability, listening, speaking, reading, writing and all-round integration to conduct basic communication.
Intermediate: Based on modern life information to strengthen written communication skills and enhance the use of modern social language.
Advanced: Art, business, conversation, thoughts on different subjects, philosophy, literature, news, religion, writing, and much more.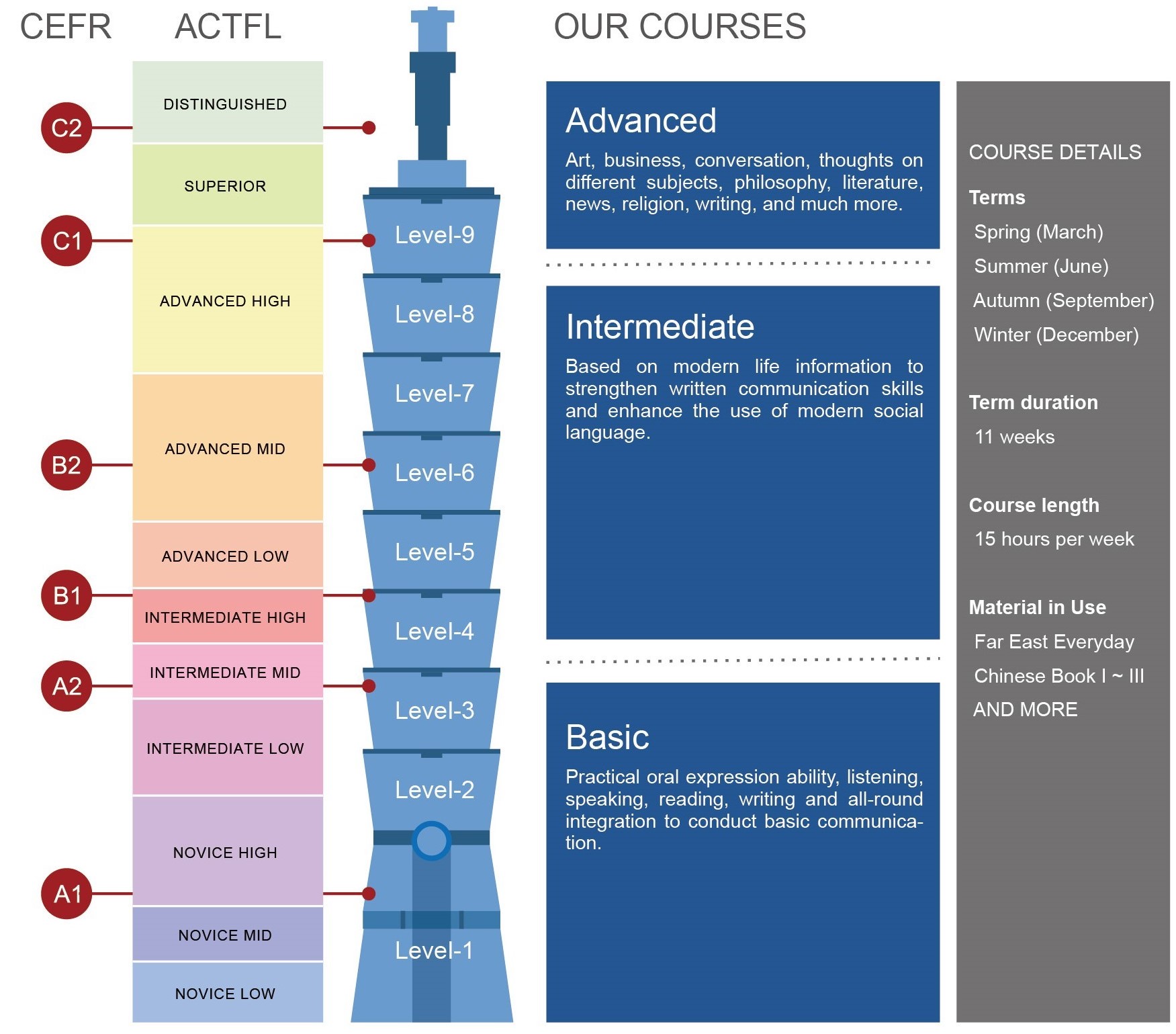 OFF-CAMPUS LEARNING EXPERIENCE/
One day and weekend trips.
Enjoy the beauty of Taiwan's scenery.
Explore aboriginal or ethnic minorities' villages.
Visit historic or culturally significant sites.
Experience traditional arts and handicrafts.
Participate in fun and educational group activities.
FREE CLASSES/
Providing cultural courses every month.
Free tutoring
Free study consultation
TUITION/
11 Weeks Tuition
15 hours/week: NT$ 28,050 (11 weeks)
Registration Fee
To apply in Taiwan: NT$ 500
To apply from abroad: US$ 20
Medical Insurance (offered by R.O.C government)
To apply in Wenzao: NT$1,500
More Information about the Medical Insurance: Click here
Early Bird Discount
Applicant completes the application before the registration deadline will receive a:

New Applicants: 5% discount.
Former Students: 10% discount.
Applicant completes the application after the registration deadline will receive a:

New Applicants: 3% discount.
Former Students: 5% discount.
Classification:
Regular Mandarin Program
Offering courses frenquency:
Quarterly
Levels
Advance,Upper Intermediate,Intermediate,Pre-intermediate,Elementary ,Beginning