Find Courses
:::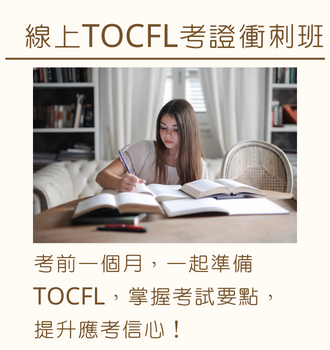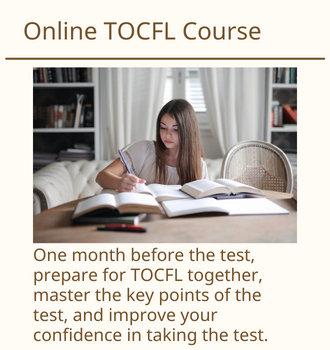 Chinese Language Teaching and Study Center, National Taitung University

Features
Student Restaurant

Extracurricular teaching

Near Train Station
:::
Course Feture
Total 2 weeks courses, for 2 hours each class, 6 hours every week.

Analyze key points of every test question types, make a complete
plan of reviewing two weeks before the exam, in order to let students be familiar with the test skills.
Prospective Student
The student who wants to have a test of the TOCFL.
Course fee
Hours

BAND A

NT$500/per person

BAND B

NT$500/per person

BAND C

NT$500/per person

12 hours
NT$6,000
NT$6,000
NT$6,000
Note:
1. CLTSC new students have to pay the new registration fee of NT$1,750
2. CLTSC will separate classes according to the result of CLOK Language Proficiency Test.
3. If you apply for group classes, you have to wait for the numbers of applicants reach the minimum numbers, then the staffs will send letters to notice you.
4. If apply with more than two people, also reach the minimum numbers, CLTSC will match a teacher for you immediately and arrange courses.
Textbook Content
According to students' needs, the teacher will use different teaching materials.

According to students' learning requirements, teachers will put some additional information related to the topics.
Classification:
On-line courses
Offering courses frenquency:
Quarterly
Registration Deadline:
2022-09-12
Levels
Advance,Upper Intermediate,Intermediate,Pre-intermediate,Elementary