Find Courses
:::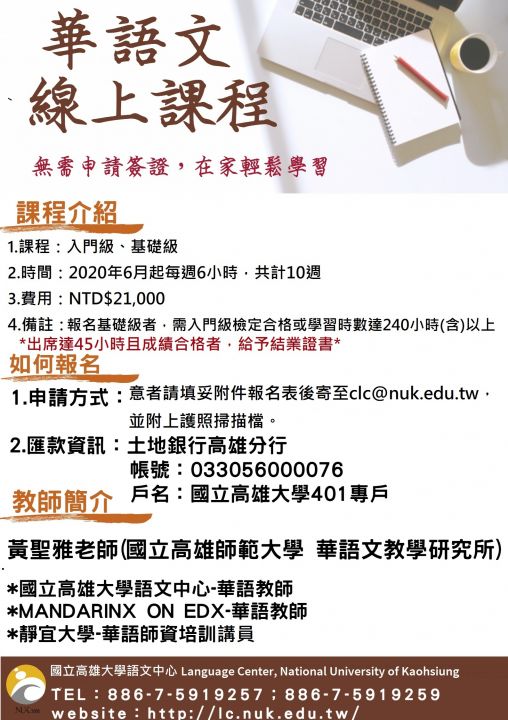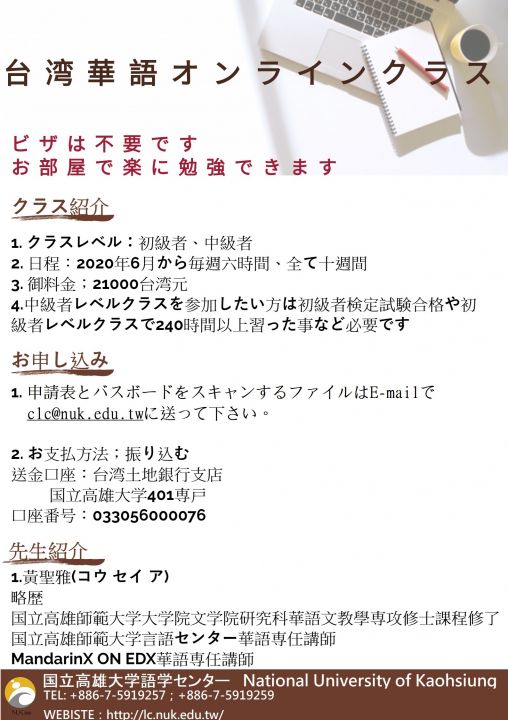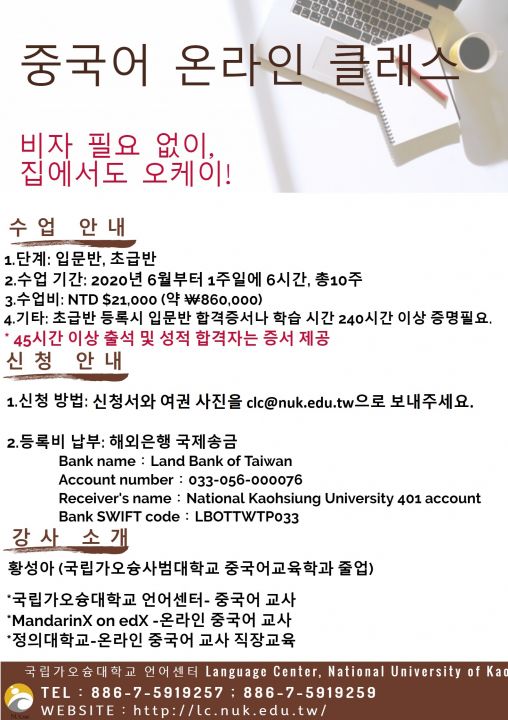 Language Center, National University of Kaohsiung
URL:http://lc.nuk.edu.tw/index.php?lang=cht

Features
Student Restaurant

Extracurricular teaching

Related Certificate

Near MRT Station
Contact Person:

Yu-Han Chen

Email:

clc@nuk.edu.tw

Telephone:

886-7-591-9257

FAX:

886-7-591-9258
:::
Online Chinese Courses(For Group)
Time: 2 hours per class, 3 classes per week.
Please select 3 days of the week. The class will be scheduled according to each student's availability.
Fee: $21,000 NTD (60 hours in total)
Class size: 5~8 people
Class materials: E-book. Handouts provided by the instructor. You will need to purchase an E-book online. (Printed books are available via international home delivery services.)
Notices:
If you miss a class or request a leave of absence, please note that we DO NOT offer make-up classes. If you would like to reschedule a class, please discuss it with your instructor and the other students in the course.
A certificate will be issued if you fulfill the two following requirements: passing the exams and taking the course for at least 45 hours.
A computer (or a laptop), a video camera, and a microphone are needed for your online course.
A screenshot will be taken by the instructor during the class as a proof of your attendance.
Classification:
On-line courses
Offering courses frenquency:
Weekly
Levels
Advance,Upper Intermediate,Intermediate,Pre-intermediate,Elementary ,Beginning