Find Courses
:::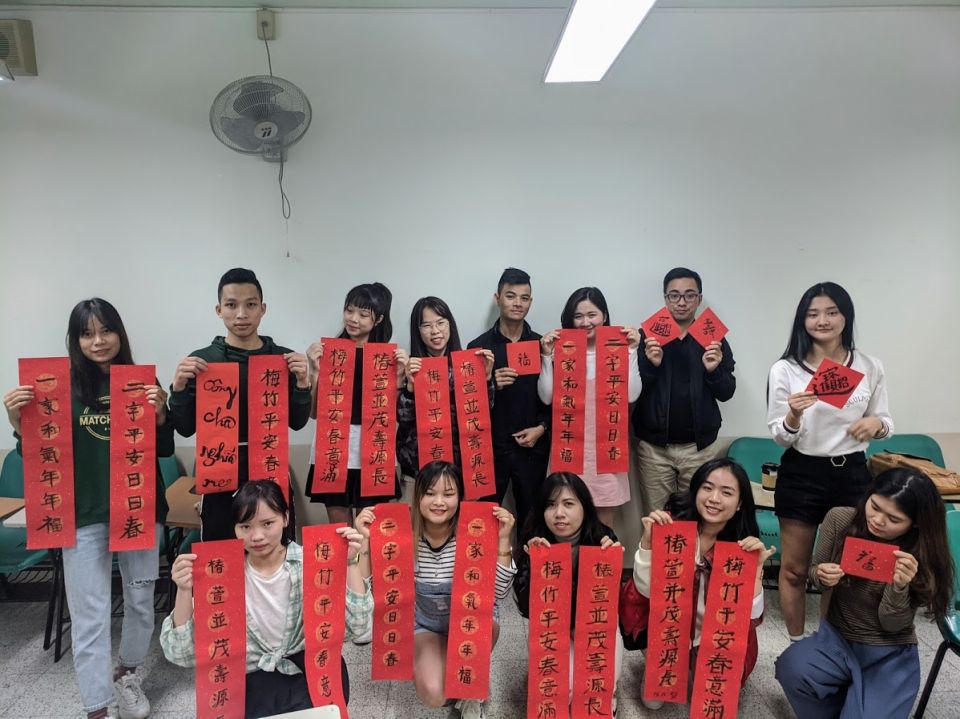 Chinese Learning Center, Kainan University
URL:http://knuoica.knu.edu.tw/p/404-1004-746.php?Lang=en

Features
Accommodation

Student Restaurant

Extracurricular teaching

Related Certificate

Near High-Speed Rail Station

Near Train Station
:::
Listening, speaking, reading, and writing are combined to expand the scope of dialogue and vocabulary. Introducing a simple written grammar that enables students to cope with various situations in life in Chinese, and to be able to present factual statements, emotional expressions, opinions, and preliminary cultural exchanges.
Kainan University Chinese Language Center designs course for level "Elementary Chinese" students : Currently, our course are using the first edition of the [ A Course Contemporary Chinese] and the second edition of the same book as the main textbooks. The total number of hours for the students at this stage is 72 hours, and they will acquire about 600 new words, 1200 new words, and 140 grammar points.
Suitable for zero-based and elementary level learners, the relevant curriculum design is as follows:
1. For the zero-based learners, we will design a 60-hour Pinyin course to let learners master the basic Chinese Pinyin and Chinese parts. After the study is completed, you will enter the first lesson textbook to learn relevant grammar knowledge.
2. For elementary level learner , the center will arrange for classes that are suitable for the learner's current level through a simple test assignment. After entering the class, in addition to teaching textbook content, teachers will also plan related learning activities, such as: [role play], [speech practice], [task learning], ... and so on.
Classification:
Regular Mandarin Program
Offering courses frenquency:
Quarterly