Find Courses
:::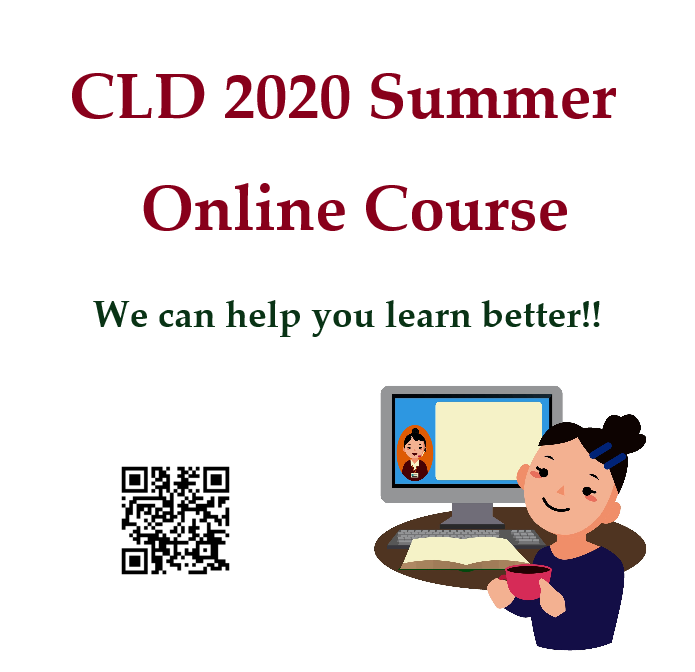 Chinese Language Division (CLD), Language Center, National Taiwan University
URL:http://cld.liberal.ntu.edu.tw/en/

Features
Student Restaurant

Extracurricular teaching

Related Certificate

Near MRT Station
:::
2020 CLD Chinese Online Course
We have courses open EVERY MONTH!
You can take the course for just one month or longer time. If you study here for more than one month (or continue your course), you will have tuition fee discount!!
Class hours
Option 1: from Monday to Friday, 50 minutes per day, with 20 classes in total
Option 2: Every Monday, Wednesday and Friday, 100 minutes per day, with 24 classes in total
Option 3: Every Tuesday and Thursday, 150 minutes per day, with 24 classes in total
Course Fees
Tuition fee discount (5% off) is offered to:
Those who register for 2 months (or more) in a roll
Those who continue their course (including who register again in 6 months)
Classification:
On-line courses
Offering courses frenquency:
Monthly
Registration Deadline:
2020-05-08
Levels
Advance,Upper Intermediate,Intermediate,Pre-intermediate,Elementary ,Beginning