Find Courses
:::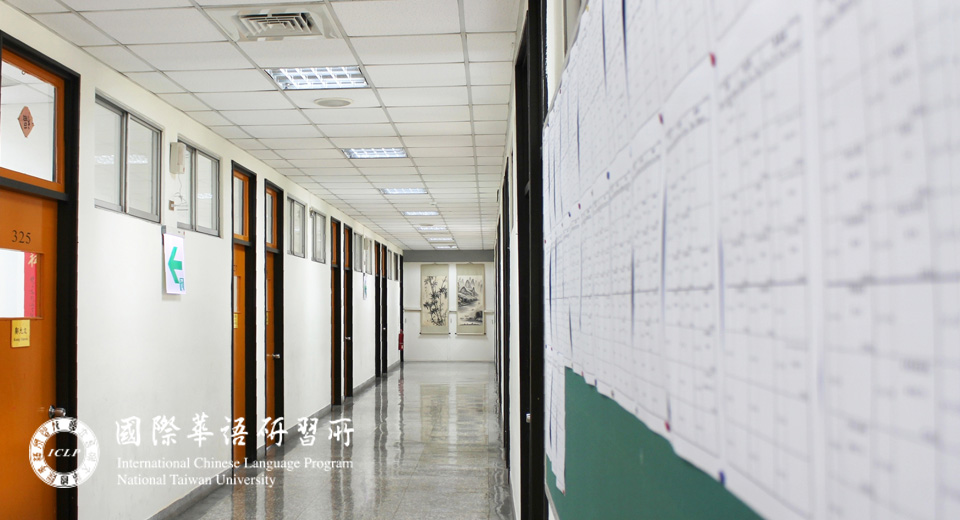 International Chinese Language Program, National Taiwan University

Features
Accommodation

Student Restaurant

Extracurricular teaching

Related Certificate

Near MRT Station
:::
ICLP 2023 Flagship Summer Program
ICLP's 2023 Flagship Summer Program is an onsite program for students affiliated with the Flagship Program at the following universities:
- Arizona State University
- Brigham Young University
- Hunter College
- Indiana University
- San Francisco State University
- University of Hawaii, Manoa
- University of Minnesota
- University of Mississippi
- University of North Georgia
- University of Oregon
- University of Rhode Island
- Western Kentucky University
ICLP has been offering a rigorous summer program to Flagship students since 2012. Over the years, Flagship students who received intensive language instruction at ICLP have found their speaking, listening, reading, and writing abilities to improve by at least one sub-level over the course of one summer.

Founded in 1962 to train and develop the oral discursive ability of America's academic elite, ICLP has provided instruction to many alumni who serve in academia and government over the last half century. ICLP is situated on the Main Campus of the National Taiwan University in Taipei, offering Flagship students access to the NTU Main Library, Health Center, Sports Center, and other facilities in addition to ICLP facilities.

By coming to ICLP to study, students will not only improve their Chinese ability significantly, but also enjoy Taiwan's abundant, diverse, and exquisite cultures. ICLP has formulated this program specially for Flagship students to provide them with the best study environment and an ideal living arrangement.
Classification:
Mandarin Camps: Winter & Summer
Class Date:
2023.06.19 - 2023.08.18
Registration Deadline:
2023-01-15
Levels
Advance,Upper Intermediate,Intermediate