找課程
:::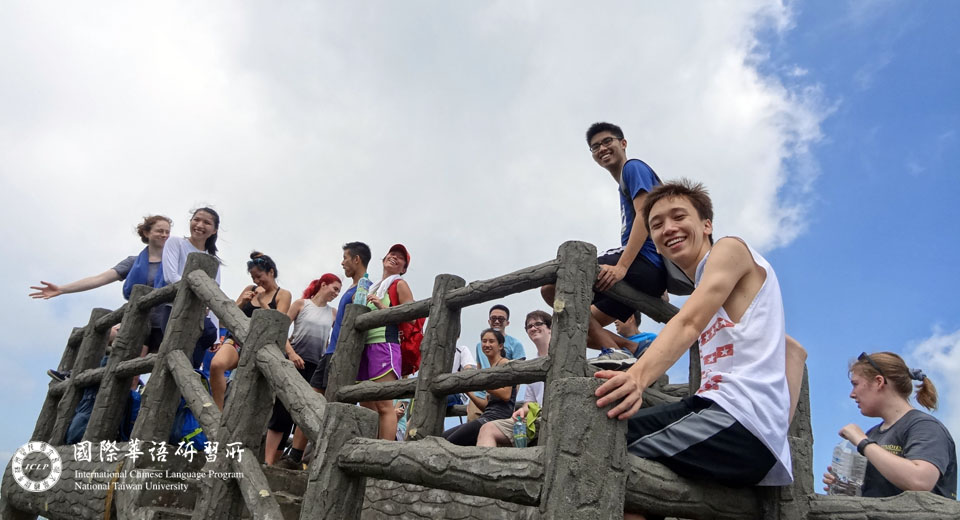 國立臺灣大學國際華語研習所

Features
提供住宿

學生餐廳

校外教學

相關證書

鄰近捷運站
:::
The summer program offers intensive language instruction over the course of nine weeks. Classes are held daily from Monday to Friday. One class is 50 minutes.
> Total immersion environment with language pledge
> Rigorous curriculum; small-class, intensive training
> Large variety of courses, modern and classical
> 180 class hours, recommended 12 semester credits for Physical Track;
90 class hours, recommended 10 semester credits for Online Track
Both a Physical Track and Online Track will be offered for the 2023 Summer Program. Please choose the track you prefer when applying.
PHYSICAL TRACK
Physical Track students can expect to have an individual class as well as 3 group classes of three to four students each day. Classes may be scheduled at any time slots between 08:10 a.m. and 17:00 Taiwan time. To maintain the total immersion environment at ICLP, students are required to sign a Chinese language pledge and to speak exclusively in Chinese at all times, both in the classroom and within the ICLP area.

Physical Track students are responsible for securing their visa or entry permit/qualification. Students must comply with all visa, entry, and quarantine requirements (if any) as specified by ICLP in accordance with regulations, policy, and measures announced by the Taiwan government and NTU. Information on visa application and the latest special entry measures for foreign travelers to Taiwan can be found on the website of Taiwan's Bureau of Consular Affairs: https://www.boca.gov.tw/mp-2.html
ONLINE TRACK
The Online Track curriculum consists of 2 individual classes each day. The one-on-one format prevents potential technical issues from disrupting a group class, while the entire class time is concentrated undividedly on one student's learning.

Online Track students are asked to provide at least 8 time slots out of the 18 time slots between 06:10 a.m. and 24:00 Taiwan time (UTC 8) in which they will be available for classes. A student's classes may be scheduled at any of the time slots they provided. Due to the complexity of course scheduling logistics, the class module and schedule of all students will remain the same until the end of the quarter.
上課日期:
2023.06.19 - 2023.08.18