Find Courses
:::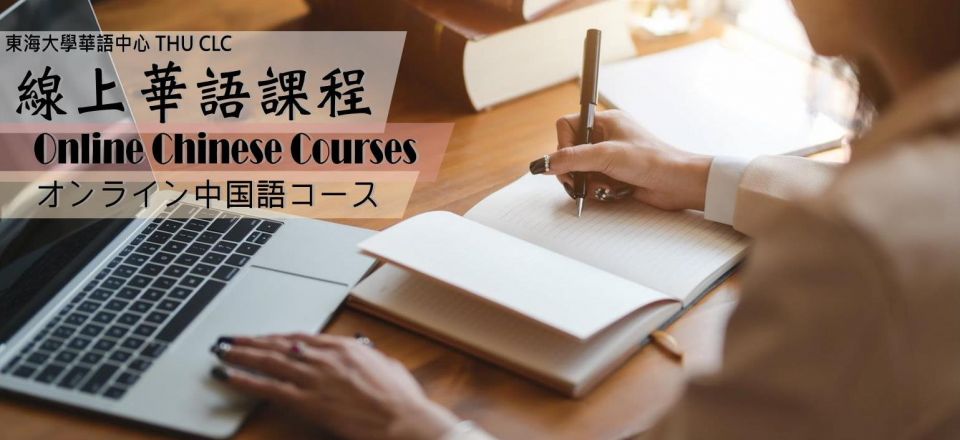 Tunghai University, the CHINESE Language Center

Features
Accommodation

Student Restaurant

Scholarship

Extracurricular teaching

Related Certificate
Contact Person:

Hao-Chieh(Chantel),Cheng、Hsiu-Min(Ecco) Lin

Email:

clc@thu.edu.tw

Telephone:

04-23590121 ext.30127

FAX:

886-4235-94408
:::
Online Chinese Course - Private Class
★Due to the COVID-19 pandemic, many foreign students recently could not take face-to-face courses in Taiwan. Accordingly, the best solution to such a dilemma is to take Online Chinese Courses.
★Features:
1. Flexible arrangement of time and place for learning
2. Customized courses
3. Professional and considerate instructors with extensive teaching experience
4. Different types of classes: private class, group class (regular class, children or teenagers, business Chinese...)
★Each class is 50 minutes.
★The arrangement of individual courses depends upon the availability of teachers and classrooms. The content of the course will be agreed upon by the teacher and student after a thorough discussion.
★Tuition Fee:
1-on-1: NT$600/ per class
1-on-2: NT$450 (per person)/ per class
1-on-3: NT$330 (per person)/ per class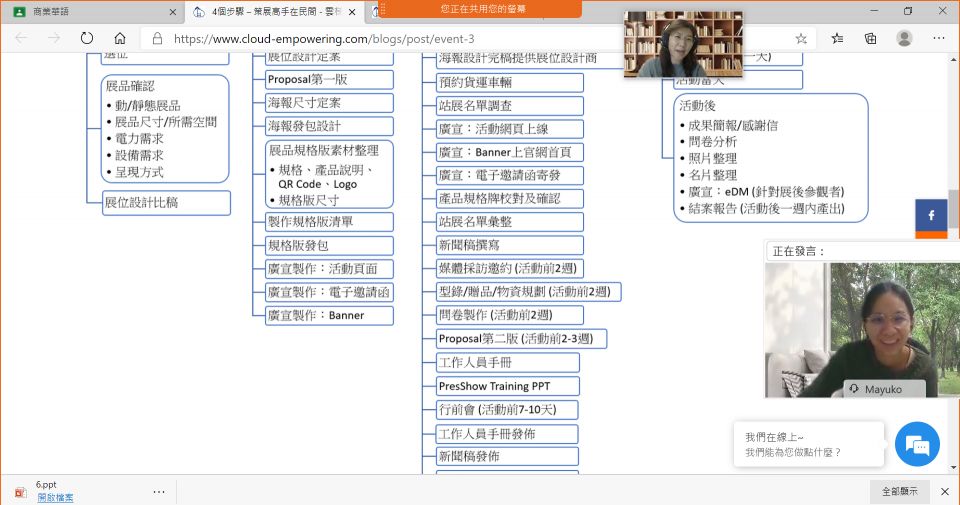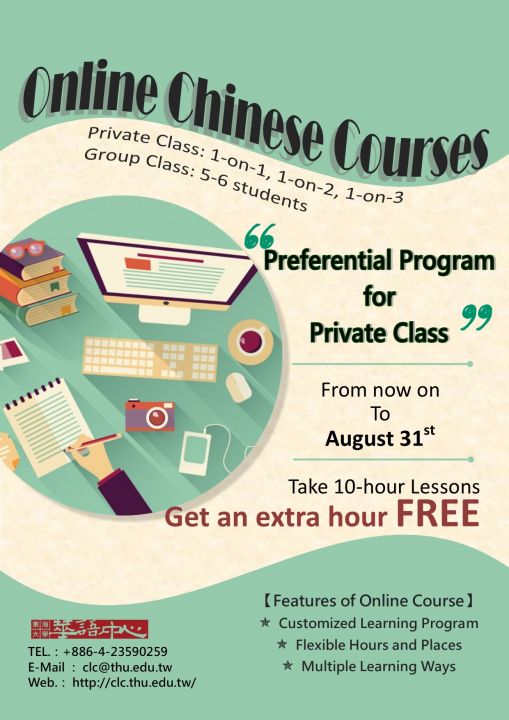 【Online Application Form】Private Class → https://forms.gle/ueMczHqN2bJBvwSc6
Please email us to confirm the submission of your application form : clc@thu.edu.tw
For more information, please visit CLC Website: http://clc.thu.edu.tw/front/admiss/Online/pages.php?ID=dGh1X2NsYyZPbmxpbmU=
Classification:
On-line courses
Offering courses frenquency:
Customized
Levels
Advance,Upper Intermediate,Intermediate,Pre-intermediate,Elementary ,Beginning