Find Courses
:::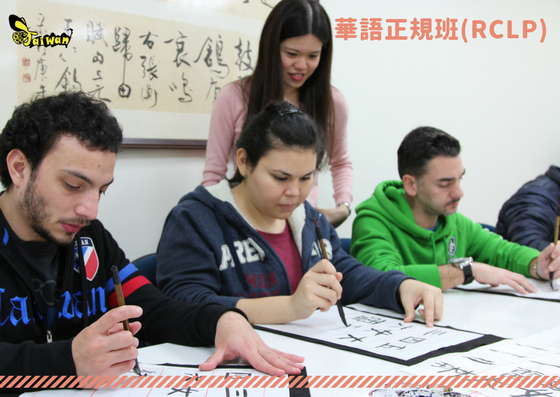 Tamkang University Chinese Language Center
URL:http://www.clc.tku.edu.tw/

Features
Scholarship

Extracurricular teaching

Related Certificate

Near High-Speed Rail Station

Near Train Station

Near MRT Station
Contact Person:

Jue Hua Liu

Email:

clc@clc.tku.edu.tw

Telephone:

886-2-2321-6320 Ext 8861

FAX:

886-2-2321-4036
:::
【TKU】REGULAR CHINESE LANGUAGE PROGRAM (RCLP) FEBRUARY
Program Highlights
We offer new classes on the first week of every month,each term lasts 11 weeks(or at least 3 weeks).
14 levels of classes, from introductory courses to advanced studies.
Small class size with approximately 7-15 students per class.

Learning Target
Linstening, speaking, reading and writing are equally important. For beginners' level, we focus more on speaking and conversation skills.When the student reached intermediate, we emphasize more on writing and written language.For advance learners, we introduce news and more into thoughts and culture.

Learning Material
The main learning material is 【Modern Chinese】
provides a complete set of systematic Chinese learning materials with ONLINE supporting resources including: Class teaching presentations; E-Class activity sheets; Teaching Guideline; Digital tools (Quizlet and Kahoot ); VR. There are 7 books. Book 1-2 are officially published.
Class Location
Tamkang University Chinese Language Center(Taipei Campus)
Classification:
Regular Mandarin Program
Offering courses frenquency:
Monthly
Levels
Advance,Upper Intermediate,Intermediate,Pre-intermediate,Elementary ,Beginning